REVIEW BROUGHT TO YOU BY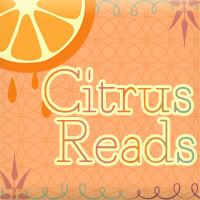 By Leigh Bardugo
Genre: Young Adult
Release Date: June 17th, 2014
Ruin and Rising is the highly anticipated conclusion to the Grisha trilogy. This series revolves around a girl with a power she didn't know she had. And this power could save her world from being consumed by darkness, and the terrifying creatures that live there. The world's structure is loosely based off of Tsarist Russia, which also added to the appeal. And, when I look back, it is the character and the world that had be mesmerized from page one.
Alina has made the transition from a insignificant mapmaker, to a Sun Summoner, and then hailed as a Saint. In the midst of all this, she experiences betrayal, disappointment, and small moments of joy. She has no desire to have her country's fate rest in her hands. She'd rather go back to her "ordinary" life. And I think this is important: not everyone wants to be a hero. Alina accepted her fate, but it took some time. And she became a stronger person because of it, even while she would have rather remained a lowly mapmaker.
I also feel like Mal grew some in this book. He went from a man with confusing motives and desires, to a man who resented Alina's gift and how it kept them apart, to a man that accepted his role in the grand scheme of things. In Ruin and Rising, Mal accepted Alina for who she was: a girl with a tremendous power, that could save them all. And it was about time. Honestly, despite the issues and moody behavior, I loved Alina and Mal together. I was rooting for them, because they had already gone through so much together.
Then there's Nikolai. He's easily my biggest crush in this series. Fun, snarky, and yet serious and regal when necessary--there is no doubt that he'd make a great leader of Ravka. I just wish Bardugo had given him more screen time in this final installment.
Now, I cannot write a review for the Grisha trilogy without writing about The Darkling. So dark and misunderstood. He's easily the most interesting and complex character of the series. The guy is a force to be reckoned with, and he has such a presence among the pages of this trilogy. It's no wonder that so many have fallen for him, and claim his as their favorite.
I also want to say that I truly appreciated Genya's development in Ruin and Rising. She truly epitomized "girl power", and that women are more than their looks. There's one particular moment, with Genya and the King, that I almost threw my hands in the air out of pure joy and relief.
Overall, I found the writing of Ruin and Rising to be eloquent and engaging, and the plot progression smooth and gripping. I couldn't stop turning pages. I was SUCH an emotional wreck--from the shocking revelations and the numerous deaths. Unfortunately, I did find the "final showdown" a bit underwhelming. And while I am happy with who Alina ends up with, I can't help but wonder if a different ending would have been more satisfying and appropriate to the tone of the novel. The ending was almost TOO perfect . Too convenient.
Still, I think this is a worthy conclusion to the trilogy, despite what objections some may have.
If you haven't picked up the first book, do so now. And for those who plan on reading Ruin and Rising, but haven't started yet, know this: the book might bruise your heart multiple times, but I promise you will make it through.
Words cannot express how excited I am that Bardugo is writing more stories set in this world. It's such a vivid, and imaginative world, and I hope to learn more about it in The Dregs. I'm curious as to how Ravka recovers and rebuilds itself from the ashes left behind.